TOP
2021 Kuluppis Chardonnay
Koo-loo-pee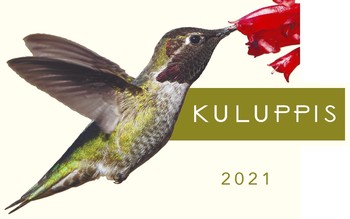 VINTAGE
Sourced from vineyards in Sonoma Carneros, this chardonnay vineyard enjoys a lengthy growing season of temperate days and cool nights. The 2021 vintage was moving along quite well until mid-late September when a large rain storm was forecast for the area. We had to choose to pick before the rain or take our chances and pick a week later. We chose to pick the night before the rain descended on Carneros. This vintage is characterized by a much higher tropical fruit aroma and lighter feel. This wine was 100% barrel fermented with 100% malolactic fermentation all in french oak barrels and aged for 10 months with frequent stirring.
VINEYARD
Our chardonnay fruit is grown at the Sangiacomo Family Vineyards, Kiser Ranch located in western Sonoma Carneros. First established in 1974, these particular chardonnay grapes are sourced from a newer block, planted in 2007, of the Robert Young clone. The vineyard soil is comprised of Zamora silty clay loam and Huichica loam.
TASTE
Aromas of pear, pineapple, and white flowers greet the nose. On the palette, crisp pears and mango pair with a light mouth feel leading to an elegant finish.
Wine Specs
Appellation
Sonoma Carneros
Vineyard Designation
Sangiacomo Vineyards, Kiser Vineyard