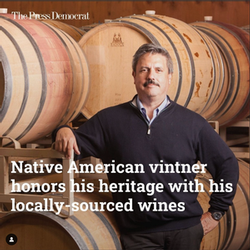 Native American vintner honors heritage with his wines...
"I'm using Coast Miwok names for my wines so that people will actually be forced to speak a language that was considered extinct," Rob Campbell said. "This is my tiny way of making sure the language lives on anytime I talk about my wine."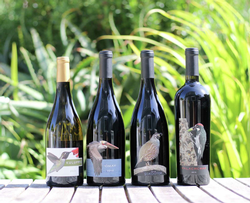 The Indigenous language on this wine label was almost lost
San Francisco Chronicle, May 2023
"All four Meyye wines are rich, fruity and bold: The Chardonnay is creamy and toasty, the Pinot Noir dense and dark-fruited. The best of the bunch — and the one Campbell's been working on the longest — is the Palachchak Zinfandel."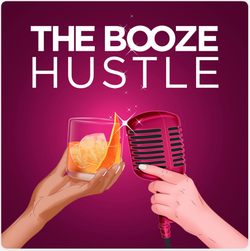 Rob Campbell - Winemaker
Booze Hustle Podcast, April, 2023
"In fact his story, [and] his Native acenstors stories are so unique and facinating that I know you will all enjoy hearing about them as well."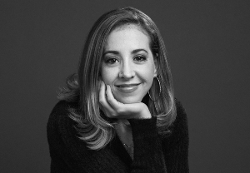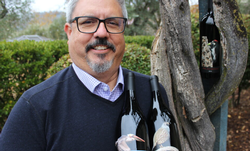 Podcast #526 – Rob Campbell, Founder & Winemaker, Meyye Winery
Between the Viines - Interview #526 Feb, 2023 podcast, or YouTube video
"The actual first winemakers in California were actually Native Americans [...from Baja and Alta California...]..."